Staff work in teams of two, not just to check on each other but also because the social interaction helps keep their minds active.And at least every two hours they are required to take a "30-minute responsibility free break", says Neil; a retreat to the cafe or a short nap perhaps.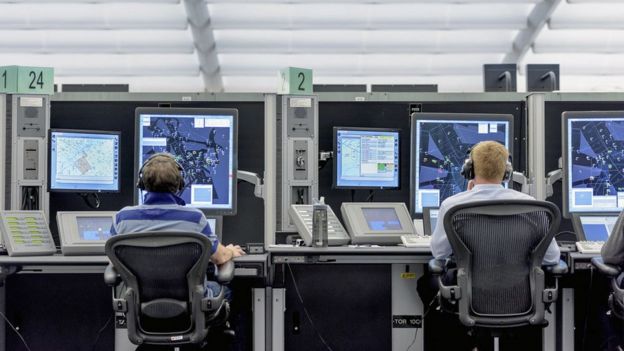 Image caption    Air traffic controllers are encouraged to take breaks and go for short naps
Nats has a proactive attitude towards sleep. Swanwick has a dormitory room where those on night duty are encouraged to get two hours' kip in the early hours."We want them to be at the very top of their game at 5-6am, when the arrivals are starting to come into Heathrow," says Neil.