Heathrow is reported to be demanding a 20-year deal on landing charges from the Civil Aviation Authority in return for building a third runway.The airport has argued that it needs a fundamental review of the regulatory regime, where prices are reviewed every five years, if it is to bear the risk of the £15 billion capital outlay that a new runway would require.
The request, part of its 400-page submission to the Airports Commission, is likely to infuriate airline customers, who have been complaining bitterly about its high passenger charges, The Sunday Times reported.
The commission will begin to assess the three shortlisted proposals to build a new runway in south-east England next month, after deciding that the plan for a Thames Estuary airport was too costly and too difficult to carry out. Its recommendations will be given to the government next summer.
Heathrow said a deal on regulation needs to cover a period "from the point of committing the first significant investment, for at least 15 years," the newspaper reported.
It wants the government to guarantee that all "efficiently incurred" expenditure is included in the company's regulated asset base (means a proxy for an airport's value – which rises in line with investment in new facilities, such as terminals and runways) in future — with safeguards to prevent write-downs. The larger a company's asset base, the more money it can make when price controls are set by the regulator [the CAA].
Any deal should also include "a longer visibility horizon" for Heathrow's cost of capital, which is usually set by the regulator and can go up or down every five years depending on the likely cost of borrowing money for construction.
Emma Gilthorpe, director of strategy at Heathrow, conceded that charges for airlines would go up for a period but said the question of how long "depends on when we start the investment cycle".
http://www.travelweekly.co.uk/Articles/2014/09/15/49329/heathrow-seeks-20-year-landing-charge-deal.html
.
---
Heathrow has said the cost of its runway plan would be £16.8 billion, inclusive of a £1.2 billion bill for the government for new road and rail access costs. The balance would be met by debt and equity investment from its investors.
---
Heathrow Airport Plans to Raise Landing Fees by 20% to Cover Costs of Proposed £16.8bn Third Runway
By Jerin Mathew  (International Business Times)
July 1, 2014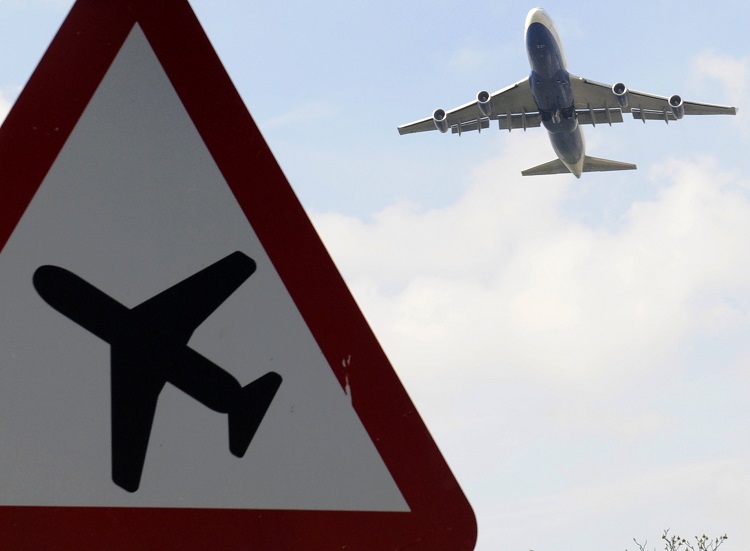 Reuters
John Holland-Kaye, the new CEO of Heathrow Airport Holdings, has said the UK's largest airport will raise landing fees for airlines.
In an interview with the Financial Times, Holland-Kaye said Heathrow will raise landing charges for airlines by as much as 20% as part of its draft funding plan for a proposed third runway at the airport.
Holland-Kaye takes over as the CEO of Heathrow Airport Holdings on 1 July. In addition to Heathrow airport, Heathrow Airport Holdings owns and runs a number of other UK airports – Aberdeen, Glasgow and Southampton.
The plan for the third runway costing about £16.8bn ($28.6bn, €21bn) was submitted to the UK's Airports Commission. Holland-Kaye intends to open the runway in 2025.
He told the FT that he was confident about obtaining government approval for the plan.
"I am confident, I think [a third runway is] absolutely deliverable," he said.
Heathrow, the busiest airport in Europe, has been overrunning its capacity and facing problems such as flight delays and lengthy immigration queues.
Holland-Kaye is proposing a third runway at the airport to solve the issues. He claimed that Britain is starting to lose the "race for [economic] growth" because Heathrow airport cannot expand.
Dubai International airport is set to replace Heathrow this year as the world's largest hub by numbers of international passengers.
He noted that his plan has the backing of people in six out of seven nearby boroughs, saying "local politics are changing."
"Jobs and growth allied to marginal seats makes [the third runway] politically deliverable," he added.
Nevertheless, the proposed hike in landing fees is likely to be opposed by airlines, the FT reported.
Heathrow Airport Holdings Limited is co-owned by Spanish infrastructure company Ferrovial, Qatar Holding, Caisse de dépôt et placement du Québec, the Government of Singapore Investment Corporation, Alinda Capital Partners, China Investment Corporation and Universities Superannuation Scheme.
http://www.ibtimes.co.uk/heathrow-airport-plans-raise-landing-fees-by-20-cover-costs-proposed-16-8bn-third-runway-1454800
---
.
Earlier:
CAA proposes Heathrow charges rise in line with inflation over next 5 years
3.10.2013The airport regulator, the Civil Aviation Authority, has proposed that Heathrow should cap its landing charges so that they rise in line with inflation for the 5 years 2014 – 2019. Heathrow is complaining about this, as it wants a much larger increase in its charges and says this price cap would have "serious and far-reaching consequences" for passengers. Heathrow had submitted its request to the CAA for charges to be allowed to rise by 4.6% above the Retail Price Index (RPI), which is a measure of UK inflation. The CAA had initially proposed that the annual increase at Heathrow should be RPI minus 1.3% but said a key reason for its proposal to allow rises in line with inflation was "due to an increase in the cost of capital driven by higher debt costs". If the proposals are accepted it will put an end to over a decade of prices rising faster than inflation at Heathrow. Airlines like BA at Heathrow had asked for a 9.8% a year cut in landing charges over the 5 years. The CAA propose allowing charges at Gatwick to rise by 0.5% above RPI for 5 years, and is yet to decide on charges at Stansted.  The CAA's final proposals for all 3 airports would take effect if the CAA makes a final decision in January.https://www.airportwatch.org.uk/?p=17722.
---
CAA proposals to limit airport charges at Heathrow, Gatwick and Stansted over next 5 years
30.4.2013Proposals by the CAA on changes to the regulatory regime for Heathrow, Gatwick and Stansted are the most significant reform of airport regulation since the 1987. Heathrow is likely to be prevented from raising its charges to airlines as much as it had hoped.  The CAA plans could mean cheaper air fares from Heathrow, though the airport had wanted to be allowed to raise charges by 5.9% per year in real terms between 2014 and 2019  – to pay back to shareholders. The CAA wants a rise only in line with inflation, at the most.  The CAA will be consulting on its proposals and make its final decision in October. Heathrow's charges are higher than those of Amsterdam, Frankfurt and Hong Kong, because airlines like to fly there and there is little spare capacity – hence the market would allow the cost to rise. In the past, the CAA allowed Heathrow to rise its charges, to pay for infrastructure like T5. The CAA is now considering removing caps on aeronautical charges at Gatwick and Stansted from next year. They would then be able to agree aeronautical charges with the airlines, but the CAA would retain the right to intervene if it regards the agreements as unacceptable.  The civil aviation act in 2012 gave the CAA  new powers over airport regulation.https://www.airportwatch.org.uk/?p=1783
---
 Regulated Asset Base (RAB)
Regulatory asset base (RAB) is a measure of the asset value of Heathrow used in Heathrow's regulatory dealings with the CAA and in its financing arrangements
Great Britain developed the RAB to provide comfort to investors in privatised network utilities such as electricity, natural gas, railways, telecoms, transport and water that their investments would not be treated unfairly. RABs were initially developed in the early 1990s for UK infrastructure industries by Ofwat (the economic regulator of the water industry in England and Wales). Ofwat created the first infrastructure RAB for the purpose of setting its five-year price limits in 1994.
In the UK, RAB protection has become the de facto major perceived underpinning of investor expectations for UK infrastructure industries, particularly against retrospective 'asset-taking' and prospective asset-stranding. RABs exist in a number of other countries for both privately and publicly owned utility infrastructure industries.
.
.
---
 Heathrow Airport Limited Regulatory Accounts Year ended 31 March 2014  states:
Regulatory Asset Base ('RAB')
The Closing RAB at 31 March 2014 was £14.8bn, an increase of £1.1bn against the closing RAB at 31 March 2013. Capital expenditure of £1.36bn was £0.9bn higher than the expenditure forecast in the CAA decision on extending the current price regulation in Heathrow and Gatwick airports in out-turn prices. This is the result of significant changes to the phasing of expenditure during Q5 and recovers the underspend in
cumulative Q5 capital expenditure reported at 31 March 2013. The actual 2013/14 expenditure was within £10m of the forecast included in the CAA's Q6 decision (in March 2014 prices).
http://www.heathrowairport.com/static/HeathrowAboutUs/Downloads/PDF/Heathrow_2013-14_Regulatory_Accounts.pdf
.