Protest by opponents of Southampton airport, against the "madness" of its expansion plans
Opponents of expansion of Southampton airport took part in a protest on Saturday 29th, as did many other groups at airports across the UK.  The group say the airport should not be expanding, at a time of climate crisis, and the impact would be a needless increase in carbon emissions, from the extra flights using the airport.  They said  1. The economic case does not stack up, in jobs, house prices or health impacts.  2. The noise impacts of expansion, with many more local people negatively affected.  3. More air pollution will affect local health and mortality rates, from an increase (the airport's own figures) of 272%  in NOx emissions. 4. No figures have been provided for ultrafine particles, which could be even worse than NOx for human health.  5.  The expansion will contribute to climate change and a 'carbon-neutral' airport is a myth; the expansion would roughly double current carbon emissions, and the airport is only looking to offset the relatively small ground emissions, not those from flights.
.
Tweet
Extinction Rebellion marched – highlighting the madness of Southampton Airport expansion plans
29th August 2020
AXO (Airport Expansion Opposition Southampton)
and Extinction Rebellion in Southampton
At Eastleigh Borough Council (the planning authority for Southampton airport)
They must be as mad as hatters to be considering airport expansion in Southampton, during a climate emergency. So yesterday, we marched!
Why? Mainly because of these 4 key reasons:    
1. The economic case does not stack up
– The airport's own assessment says there will be 'neutral' economic benefit and no increase in jobs.
-The assessment excludes reduced house prices under the flight path and increased costs from ill health due to pollution
2. The noise impacts of expansion make this the worst UK airport to expand
– There will be an increase of 210% in local people affects by significant noise pollution
3. More air pollution will affect local health and mortality rates
– The airport's figures state there will be a 272% increase in NOx emissions, leading to a 5% increase in local mortality.
– No figures have been provided for ultrafine particles, which are worse for human health
4. The expansion will contribute to climate change and a 'carbon-neutral' airport is a myth
– The expansion will roughly double current carbon emissions, and the airport is only looking to offset the relatively small ground emissions, not those from flights.
– Offset schemes are already needed for existing emissions!
.
Want to know more? check this out.
https://axosouthampton.wordpress.com/reasons-to-object/
.
---
See earlier:
Southampton airport runway extension plans would lead to higher CO2 emissions
Plans to lengthen Southampton Airport's runway (by 164 metres) have come under fire amid concerns over their impact on climate change. The airport's 2nd public consultation on revised plans has now been launched. Local campaigners Airport Expansion Opposition (AXO) said: "A 'carbon-neutral' airport' is like 'fat-free lard'. It's just not possible. We need to act now on climate change.  Lower carbon fuels and electric planes capable of carrying significant numbers of passengers are decades away. The airport says extending the runway isn't about 'bigger planes'. But its own figures show that it is about flying many more of the bigger, noisier A320 jets than previously. The result of this is, as the new documents show, over 40,000 extra local people being exposed to aircraft noise." And "Regional connectivity can be maintained with the airport as it currently is, and since most travellers are UK residents heading out on holiday most of the benefit of their travel will be abroad." The airport claims its future is in doubt (usual stuff about jobs…) unless it lengthens the runway.
Click here to view full story…
Public consultation over Southampton runway extension slightly delayed – and campaigners fight for Marlhill Copse trees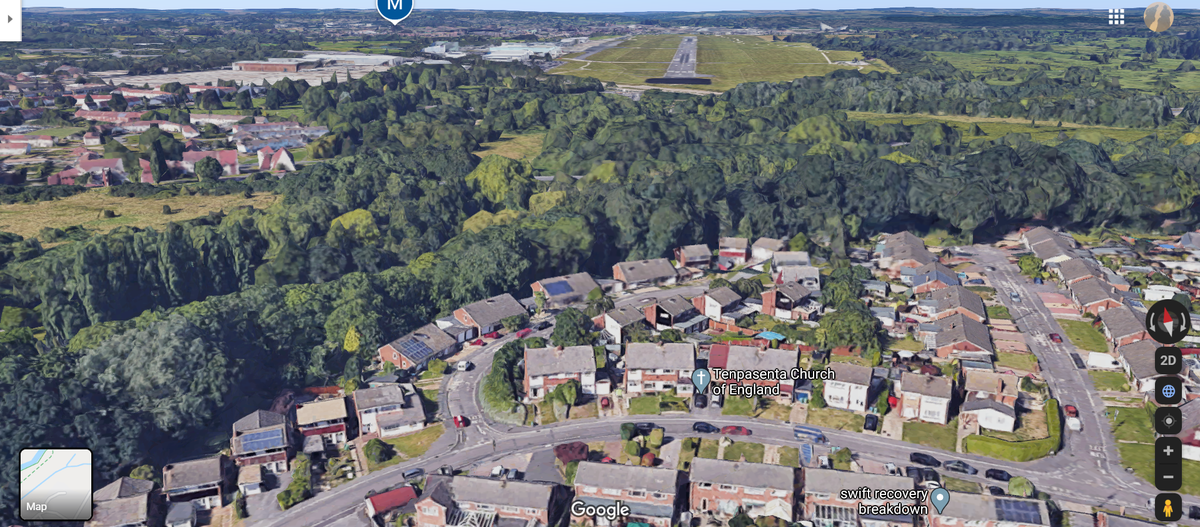 The public consultation through Eastleigh Borough Council over plans to extend Southampton Airport's runway by 164 metres has been delayed. It was due to start on July 10th, but now the start date is not known – the delay may only be a week or so. The consultation is due to last 30 days. The airport also wants to add 600 more parking spaces to the existing long stay car park. There is a lot of local opposition to the plans, largely due to the noise impact and the extra carbon emissions of more flights. Neighbouring local authorities including Winchester and Southampton councils objected to the scheme.  There has already been one consultation, in late 2019, and the airport may make modifications in this second consultation. The final decision will be by Eastleigh Borough Council. The airport bought a small woodland near the airport, Marlhill Copse in 2018. It now wants to fell many of the trees, citing safety concerns. The trees in fact would only be a potential safety concern if the airport is allowed to expand. Three trees have already been felled, on the pretext of "good forestry management".  Campaigners are trying to get this tree felling and tree height reduction stopped.
Click here to view full story…
Southampton Airport expansion plans go to second consultation – no date yet set
The airport plans to extend the runway by 164m to allow for larger 190-seater aircraft, and more flights.  It wants to double the number of passengers.  Its plans will go to a second public consultation, by Eastleigh council,  before a decision is made. Environmental campaigners and two neighbouring councils, Southampton and Winchester, have raised concerns over noise and air pollution. The airport makes the usual statements about lots of new jobs, and local economic boost (in reality, more of the passengers will be people in the area taking holidays abroad, taking their leisure money out of the UK). Local group, AXO, Airport Expansion Opposition, has been leading opposition to the plans.  A final decision is expected to be made by Eastleigh Borough Council, but everything is held up by the Covid pandemic, and no date has been set.  The council said: "We are awaiting amended information in support of the application.  Once we have received this, we will undertake a full re-consultation on the proposed runway extension."