Edinburgh airport produces summary of airspace change consultation responses – majority negative
Edinburgh airport's initial findings into the letsgofurther consultation (on airspace change to create new flight paths across a wide swathe of East Central Scotland) are out. There was an overwhelming rejection of their plans to change flight paths. They are refusing to publish the comments in full. Local campaign, Edinburgh Airport Watch comments:  "While it is unclear what criteria the airport has used to categorise the responses as Positive, Neutral or Negative, it is obvious from the airport's own reckoning that the majority of responders were against the proposals to change the airspace. The initial consultation documents contained little detail, yet people across the piece have given an emphatic thumbs down to any further change to the airspace with 70% of Community Councils commenting negatively." … Since the airport's disastrous TUTUR trial in 2015, hundreds of thousands of people have woken up to find themselves suddenly and without warning living under a busy and disruptive flight path – with no consultation. … "We are struck by the number of comments from people clearly stating the importance to them of tranquility." …"Before embarking on any more proposals for further change, we call on the airport to reverse the changes it has already made to the airspace since 2015 and enter into a proper dialog with those Communities whose lives have been turned upside down by their actions so far."
.
Tweet
The Edinburgh Airport  "Airspace Change Programme Initial Consultation Report "
November 2016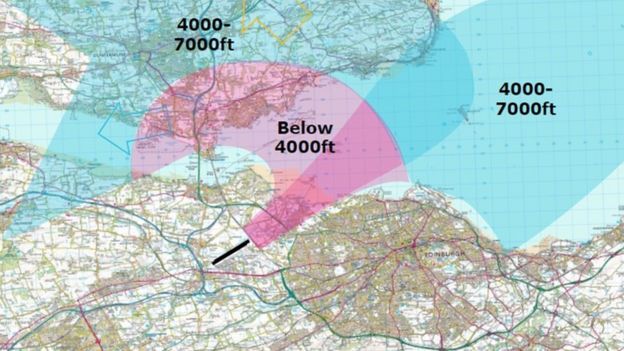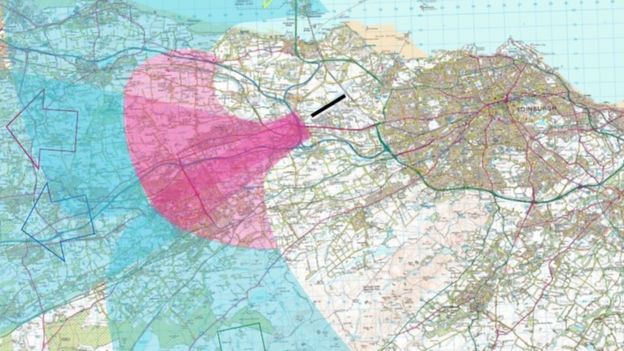 ---
From Edinburgh Airport Watch Facebook page:
25.11.2016
So the airport's initial findings into the letsgofurther consultation are out  ( the report on the consultation responses )
with an overwhelming rejection of their plans to change flight paths by just about everyone. They are refusing to publish the comments in full – one can only wonder why – how often have they said they intend to be open and transparent?
Initial comments from Edinburgh Airport Watch:
Today Edinburgh Airport Limited (EAL) has published its initial findings into its letsgofurther consultation on airspace change to create new flight paths across a wide swathe of East Central Scotland.
By failing to publish all responses, the airport has chosen not to follow its own often repeated desire for openness and transparency. While it is unclear what criteria the airport has used to categorise the responses as Positive, Neutral or Negative, it is obvious from the airport's own reckoning that the majority of responders were against the proposals to change the airspace.
The initial consultation documents contained little detail, yet people across the piece have given an emphatic thumbs down to any further change to the airspace with 70% of Community Councils commenting negatively.
We would ask why the airport has not chosen to publish all the comments it received? Many of the sample comments that have been published make reference to the importance people place on tranquility and their concerns about the impact on health of exposure to unwanted aircraft noise.
The airport's own appointed assessors of the process, The Consultation Institute, were unable to assess the process as Best Practice, mainly due to the admitted loss of 200 responses by the airport due to an IT blunder, and have made a number of recommendations for improvements to the process. It remains to be seen how many of these recommendations made by their own consultants will be taken on board by the airport.
We note that the airspace change consultation documents were not fully accessible in terms of font, print size, etc which is an error repeated in the recent Masterplan consultation launched on 11th November.  We would have hoped that the airport is learning lessons, however it would appear this one has passed it by yet again.
Edinburgh Airport Watch said:
"We are saddened and disappointed to see that Edinburgh Airport has not followed through on its promises of openness and transparency, and has failed to publish in full the anonymised responses it received to this initial consultation so that the process can be open to independent scrutiny.
"While we remain unclear of the criteria the airport has used to assess the comments received, it is obvious that the vast majority of responders across many geographical areas are in the "negative" category and have stated loud and clear that they simply do not want to be overflown by noisy and disruptive aircraft."
The airport says that 70% of the Community Councils who responded have given a "negative" response to the proposals, which is confirmed by the dialogue we (Edinburgh Airport Watch) have had with Community Councils across many areas.
Since the airport's disastrous TUTUR trial in 2015, hundreds of thousands of people have woken up to find themselves suddenly and without warning living under a busy and disruptive flight path – with no consultation, and with the airport continually refusing to accept that anything has changed.
We are struck by the number of comments from people clearly stating the importance to them of tranquility. For over a year now, we have been telling the airport that the only thing people who are being woken at 6am by noisy jet planes want is to get their peace and quiet back. Perhaps finally the airport might now take heed.
In any reasonable consultation process, the status quo should always be an option. It is clear that the airport does not enjoy any support from Communities for the changes to flight paths it says are necessary, so we urge them to rethink and take the pattern of use of the airspace back to how it was in 2015.
Before embarking on any more proposals for further change, we call on the airport to reverse the changes it has already made to the airspace since 2015 and enter into a proper dialog with those Communities whose lives have been turned upside down by their actions so far.
https://www.facebook.com/groups/1104147722941069/1244504665572040/
---
Also
Councillors snub Edinburgh Airport flight path consultation
By HILARY DUNCANSON (Scotsman)
25 November 2016
Just 1% of councillors contacted over controversial plans to alter flight paths above Scotland's busiest airport responded to a consultation on the issue, a new publication shows.
An Edinburgh Airport report shows it contacted 334 councillors in Scotland's central belt and the Borders about its airspace change programme (ACP) but only three responded to the call for views.
All of Scotland's 129 MSPs and 59 MPs were also contacted during the consultation on the proposals, with 11 (6%) replying. Airport bosses said those whose constituencies are directly affected by the plans did respond.
The report also maps out responses from members of the public to the proposals from area to area, with concerns about noise and pollution among the issues raised by people.
They ranged from West Lothian – where 71% of the 1,823 responses received were negative about the plans – to Midlothian, where negative responses accounted for less than half (45%) of the 222 replies sent in.
Edinburgh Airport launched its ACP earlier this year with a view to modernising its flight paths amid forecasts of continuing passenger growth at the base. It held an initial consultation on the proposals, the biggest of its kind by a UK airport, from June 6 to September 19 and published a report on those findings on Friday.
Overall, 5,880 responses were submitted – 89 from organisations and elected officials and 5,791 from individuals. The report notes that airport officials contacted 226 community councils, of which 33, or 15%, responded to the consultation. More than 900 stakeholder organisations were also contacted, with 34 (4%) replying.
It is understood councillors in Fife, Falkirk, Edinburgh, the Lothians, Borders and South Lanarkshire were contacted and that some may have responded as individuals, not in their council role. A spokesman for Edinburgh Airport said they have had a lot of dialogue with politicians.
He stressed it is a two-stage consultation process, with views to be sought on further more detailed options from January onwards.
The largest number of public responses was received from people in West Lothian, closely followed by residents in Edinburgh, with 1,659 responses. Just over half (51%) of replies from people in the city were classed as negative while 22% were positive and 27% were neutral.
Among the top "themes" identified were noise concerns and local pollution and environmental issues. The airport says it will use the public's views to shape its plans.
Chief executive Gordon Dewar said: "Meeting and listening to people in our neighbouring communities has been an invaluable exercise for us; we have learned a lot about their hopes and concerns in regards to the growth and development of Edinburgh Airport. "We will be presenting our design options – in part guided by the findings of this initial consultation – and beginning a second consultation in early 2017."
http://www.scotsman.com/news/councillors-snub-edinburgh-airport-flight-path-consultation-1-4301168
.
---
See also BBC report at
http://www.bbc.co.uk/news/uk-scotland-edinburgh-east-fife-38104383?
---
Earlier:
Edinburgh consultation on flight paths turns into omni-shambles as airport loses vital consultation data
Edinburgh Airport Watch, and many others, were shocked to learn that the integrity and accuracy of the airport's consultation process has been jeopardised by a computer upgrade. The airport has admitted that they lost 199 responses made over the last week. The data submitted between 10.31am on Monday, 29 August and 12.05pm on Friday, 2 September was accidentally not saved between these dates and times during a planned upgrade of the site. The airport has apologised for the inconvenience to those who now have to re-submit their response, and the consultation has been extended by a week (from the earlier end date of 12th September to 19th September) to give people the chance to submit again. The airport has 21 of the email addresses (out of the 199) lost submissions, so can inform those people. Local group, Edinburgh Airport Watch commented that trust in the airport had already hit rock bottom, and this latest blunder (even if not directly the airport's fault) only serves to further damage Edinburgh Airport's seriously tattered reputation among communities, especially in its consultation process. The group also have concerns about the area being consulted, with a huge number of people not being affected by the airport's flight paths. A large public meeting was held on 6th September.
Click here to view full story…
Edinburgh Airport Consultation on Flight Paths – public meeting on 6th September
Edinburgh Airport is currently consulting (ends 12th September) on changes to their flight paths. These changes affect a wide swathe around the airport, and are likely to impact on about 300,000 people across West Lothian, Falkirk and Fife areas, many in communities that have not been affected by aircraft noise previously. The local community group, Edinburgh Airport Watch, has organised a public meeting on 6th September, for people to understand the issues and what is at stake. It is to be chaired by Neil Findlay MSP. Edinburgh airport's website has some more information, but there are few details on what is actually being proposed. There is insufficient detail of routes and how intensively they will be used, or over what times of day (or night). Many local communities are very concerned about changes that have already happened, and those that may happen in future, in terms of changes routes and concentration of routes. Some previously quiet areas that had no overhead flights, or few, now have very noticeably more. The airport wants to put in more flights at peak times, and that is a key driver of the changes. In 2015 the airport was forced to abandon a trial of a new westerly take-off (TURUR) route due to huge and widespread opposition. This route now cannot be used again without a full public consultation.
Click here to view full story…
Edinburgh airport starts 1st stage of consultation to get more RNAV routes in place by summer 2018
Edinburgh airport met strenuous opposition when it ran a trial that started in June 2015 of the TUTUR route. Now Edinburgh has put out a consultation (ends 12th September) of the first phase of a process of getting more airspace changes. The consultation is not on actual routes. The airport says: "The positions of the new routes have not yet been determined. We seek to inform the decisions regarding where best to position these routes by consulting with those impacted or who have an interest." The question in the consultation is "what local factors should be taken into account when determining the position of the route within the design envelope given the potential impacts, and why?" They say feedback "will inform the detailed design process and will influence the design options." Once draft routes have been designed, a further consultation (probably summer 2017) will take place on the detailed design of the routes. After the second consultation, Edinburgh Airport will submit an airspace change proposal to the CAA. They have been careful to get their consultation in quickly, before the CAA system of improving the airspace change process comes into being. " The target date for the RNAV routes to come into operation is Summer 2018." Consultees cannot comment on air traffic growth, airport expansion, or government policy on airspace noise (or the lack of it), or of PBN or the desirability of RNAV.
Click here to view full story…
.